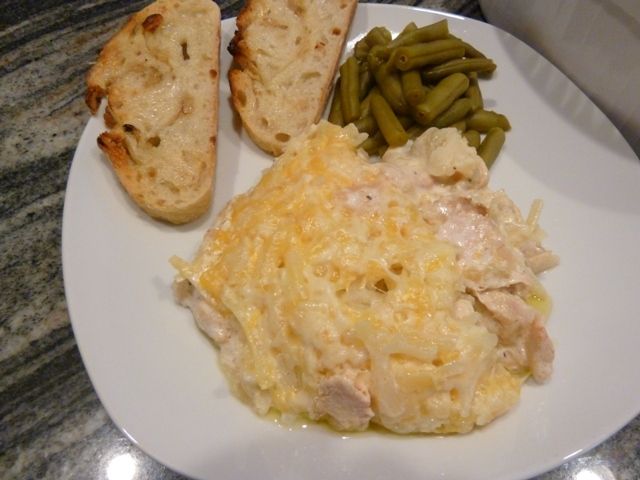 This layered ultimate comfort food casserole incorporates mash potatoes, hash browns, with a leftover Smoked Turkey Breast.  It's a simple recipe that will sure to please your family, friends and is wonderful as a pot luck dish.  If you don't have Turkey then just substitute a pulled Rotisserie Chicken from your favorite Grocer.  This is also a scrumptious way to use up Turkey leftovers from Thanksgiving.
Turkey Potato Casserole Ingredients:
4 cups Instant or leftover Mashed Potatoes
4 cups Hash Brown Potatoes
2 cups Sour Cream (16 oz)
Head Country Championship Seasoning
1 large Red Onion (sautéed)
4 Celery stalks (sautéed)
6 Tbsp Butter
4 cups grated Cheese
Layers of Turkey Potato Casserole:
Spray baking dish with PAM
Mashed Potatoes
Sour Cream
Liberal application of Head Country Championship Seasoning
Sautéed Onions and Celery
Smoked Turkey Breast, Chicken, or Thanksgiving Turkey leftovers
6 Tbsp butter pats
Grated Cheese
Cover with foil and seal tightly
Preheat oven or MAK 2 Star Wood Pellet BBQ Smoker-Grill to 350ºF.  Bake covered for 1 hour or until cheese is bubbly.  Rest Turkey Breast Potato Casserole for 15 minutes before serving.