Thursday, May 26th, 2011 at 3:49 pm
Spoke with the MAK Grills Support personnel to get the scoop on the temperatures of the Warmer/Smoking box of my MAK 2 Star General Pellet Grill, in order to smoke Cheese.   The ambient temperature in Central California will soon rise making it harder to smoke Cheese. Picked up some Cheddar and Gouda Cheese at Costco.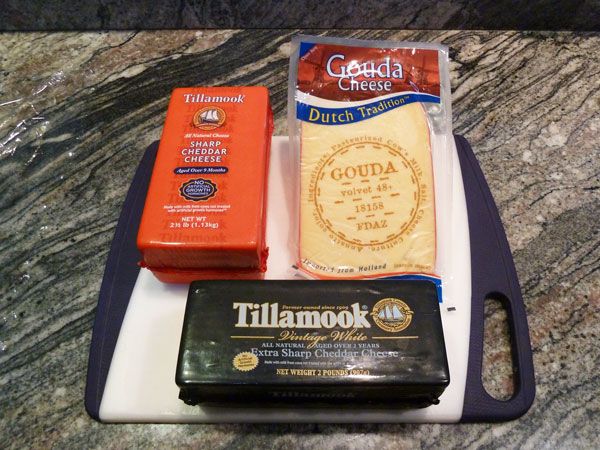 Cut the cheese down to size and let it rest on the counter top for a spell.  It's good to let the cheese dry a little before smoking. Let it sit uncovered in a cool place (or even in the fridge) on wire racks for an hour or so. This forms a very thin skin or crust that acts as a barrier but allows the smoke to penetrate just fine.
Loaded the MAK 2 Star General Smoker box.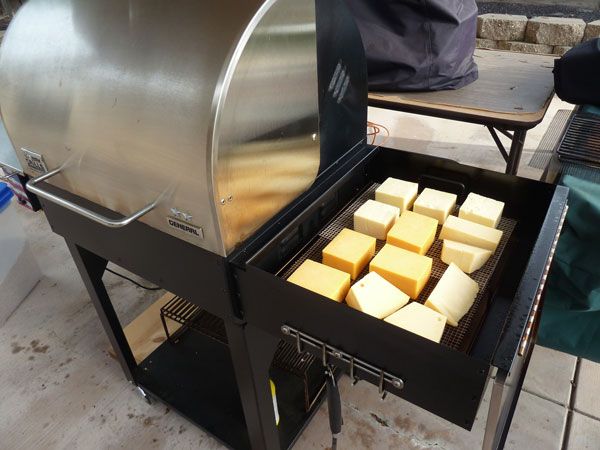 Setpoint to SMOKE using Hickory wood BBQ pellets.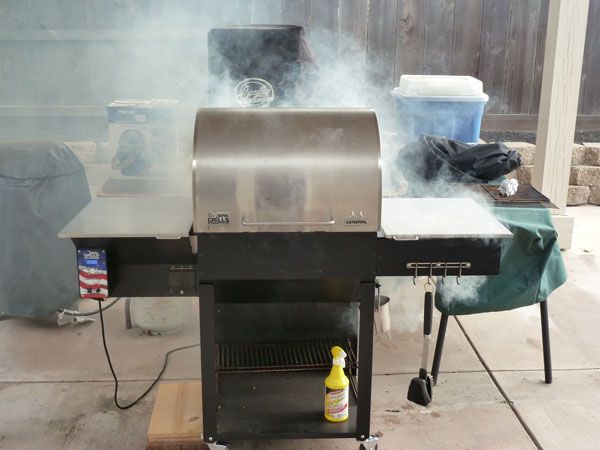 Planning to smoke for 2 hours but an hour and 45 minutes into the smoke I decided to pull the cheese since a few chunks closest to the chamber were showing signs of melting a little.  Lesson learned:  Next time I will place a foil pan full of ice under the cheese to help in keeping the Smoke Box temperature down.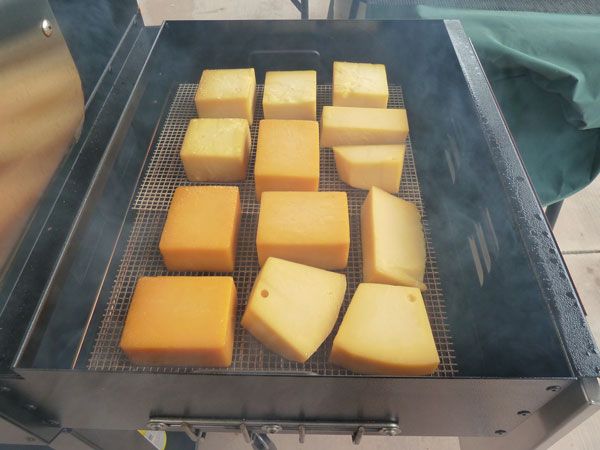 Here's a view where I used an ice filled foil pan while smoking cheese in my Bradley Smoker.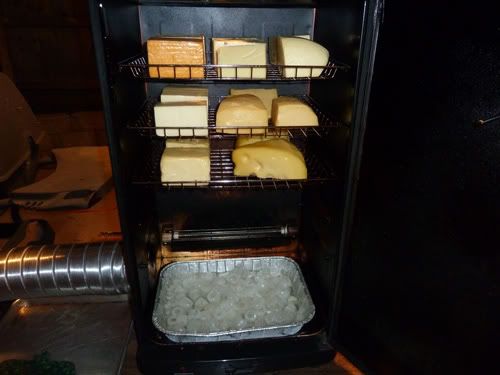 In this closeup you can see a nice coloring of the cheese from the smoke and signs of a little bit of melting. I have used Apple when smoking cheese in the past but wanted to see the results of a bit of Hickory smoke. Let the cheese cool for about an hour or so before vacuum sealing.
Tasted a little of the Gouda before vacuum sealing and slapping the cheese into the back of the fridge for 2 weeks. The flavor of the Gouda was pleasant enough but I want to allow the smoke to penetrate deeper into the cheese. Have found that allowing the cheese to rest for at least 2 to 3 weeks makes all the difference!
Who cut the Cheese? …  Not me.  I will cut no cheese before it's time …