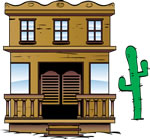 Smokin' Pete's BBQ Blog is dedicated to Wood Pellet Smoker-Grill Recipes.   Providing scrumptious adventures of Smokin', Roastin', Baking, and Grillin' Meats, Poultry, Fish, Cheeses, Soups, Casseroles,  Sauces, and Rubs.
Mastering a variety of tools such as:
MAK 2 Star Wood Pellet BBQ Smoker-Grill
Green Mountain Grill Davy Crockett Smoker-Grill
Traeger Portable Grill Smoker (PTG)
Char-Broil The Big Easy Infrared Smoker, Roaster and Grill (SRG)
Camp Chef 16,000 BTU 2-Burner Big Gas Grill
Original Bradley Electric Smoker
To further tickle the senses is the ultimate goal of Smokin' Pete's BBQ Blog.  This blog catalogs the adventures of Smokin' Pete as he pursues his addiction to provide new and exciting dining pleasures and diverse recipes!
The intent of Smokin' Pete's BBQ Blog is to entertain, educate, and provide a venue for everyone to share in their journey.  Just remember … It's all Good!!  You can't hurt it cause it's already dead.  Now go out there and smoke something …